This is what the real life Alice from the 1951 Alice in Wonderland Disney animation looked like.
Kathryn Beaumont was the girl who voiced the character and played Alice for Disney's animators. Walt Disney originally chose Beaumont to only be the voice of Alice. But he loved her look so much that she also became a model for the character.
Image source: D23
Animators used Beaumont's body movements and facial expressions for the animated Alice. The process is called live action reference. Disney often used footage of real actors as inspiration for their illustrations. It helped them draw more accordingly.
In an interview in the 1980s, Beaumont said of seeing the Alice in Wonderland animation again, "When I look at the film now, I can recognize some of the movements. It's a little like seeing myself 30 years ago. I can see some of the mannerisms I used, which the animators captured to give the characters a naturalness of movement."
Image Source: Bored Panda
Beaumont went on to voice Wendy Darling in Peter Pan. Once again, she acted out the physical movements of the character for the animators to reference. However, this time the performance required her to be hoisted into the air on wires, to aid with animating the flying sequences.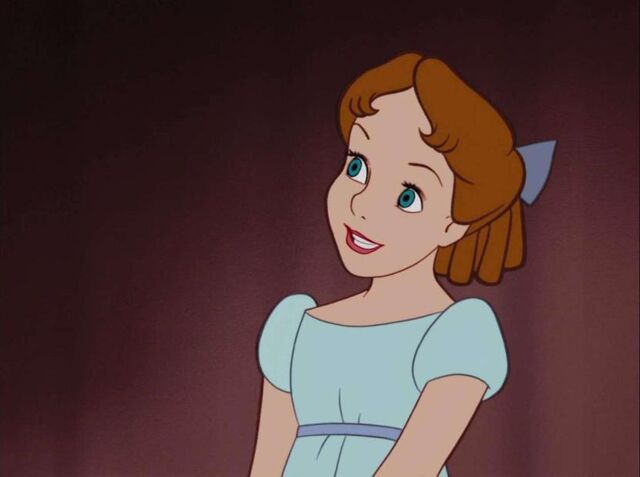 Image Source: Descendants Wiki
After this performance, she decided to put off her acting career. Instead, she enrolled in the University of Southern California and became a teacher. For the rest of the 20th century, Beaumont only took on two more brief acting roles on the screen and occasionally recorded dialogue for other Disney related items, such as on Theme park attractions.  
However, her roles as Alice and Wendy constantly overshadowed Beaumont's teaching career. In an interview in 2011 with Hero Complex, she recounted how a concerned motheronce came to her, saying that her daughter and her had gotten into an argument after the the daughter insisted that Alice in Alice in Wonderland was actually her teacher. Beaumont informed the mother that her daughter was correct and had detected her actual voice in the animation.
Image Source: Reddit
Fifty years after her original work on Alice in Wonderland, Beaumont reprised her role as Alice in the animated TV show Disney's House of Mouse. Not many actors get to reprise their characters half a century after their first appearance. Beaumont also lent her vocal talents to the 2002 video game Kingdom Hearts, reprising both Alice and Wendy.
Beaumont decided to retire from both Wendy and Alice after the release of Kingdom Hearts. However, her career with Disney continued, and in 2010 she played Kairi's Grandma in the video game Kingdom Hearts Birth by Sleep.  
Image Source: Kingdom Hearts Wiki
She is now 79 years old and hasn't voiced a role in 7 years. However, with the enduring appeal of Disney, she may well return.
With a span of 59 years between roles, voicing a character in 1951 and then another in 2010 means that Beaumont is technically one of the actors with the longest Disney careers of all. Even before she returned to Disney, she was awarded the prestigious Disney Legends award in 1998, for extraordinary contribution to the corporation.
What a fascinating behind the scenes look at our favorite Disney movies.
Header Image Source: IMDB/First for Women